ABOUT US
We are a team of ambitious and creative students from the AGH University of Science and Technology from Cracow. Since 2012 we have specialized in design and construction of Formula Student racing cars. Constant investments in the technical background and improvements of workflow management methods result in the upgraded racing cars' constructions and consequently better competition results and highly qualified engineering staff.
Presently our team develops two constructions – with combustion engine and electric drive. In the near future the number of cars will increase as we are about to present a new combustion racing car. It is worth mentioning that we have been developing the autonomous system technology for 2 years now and we plan to implement it to the car in the upcoming months.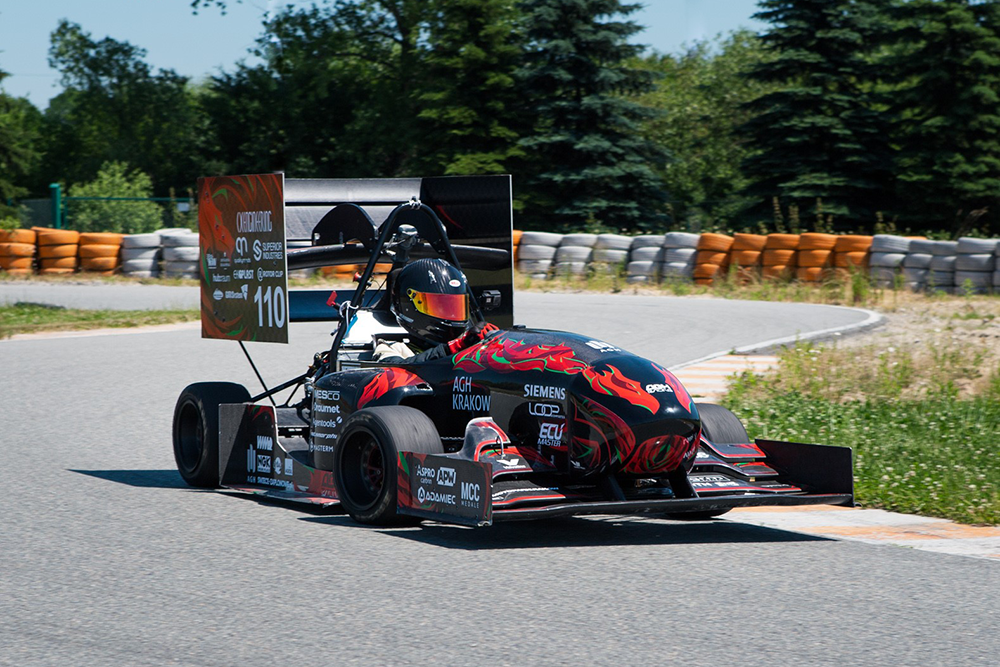 RTC 7.0
AGH Racing's latest combustion car. The team's first ever to use a composite superstructure and carbon fiber wheels.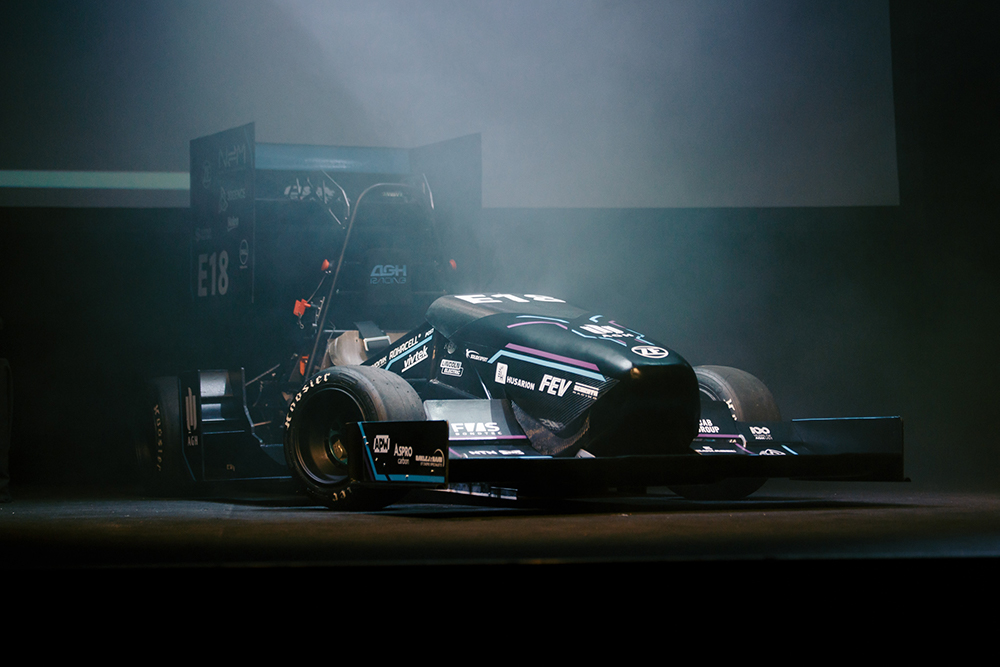 RTE 2.0 LEM
First electric Formula Student car fully compliant with FSAE rules. Second electric car in AGH Racing history.
TEAM
Desing and construction of a racing car are a incredibly complex process. Currently there are more than 100 members working for a common goal in 9 departments focused on structural components.
It is an international series of events during which university teams from all over the world rivalise with each other on real Formula 1 and NASCAR racetracks. Above else the Formula Student series is an engineering solutions contest that promotes innovation in the automotive industry.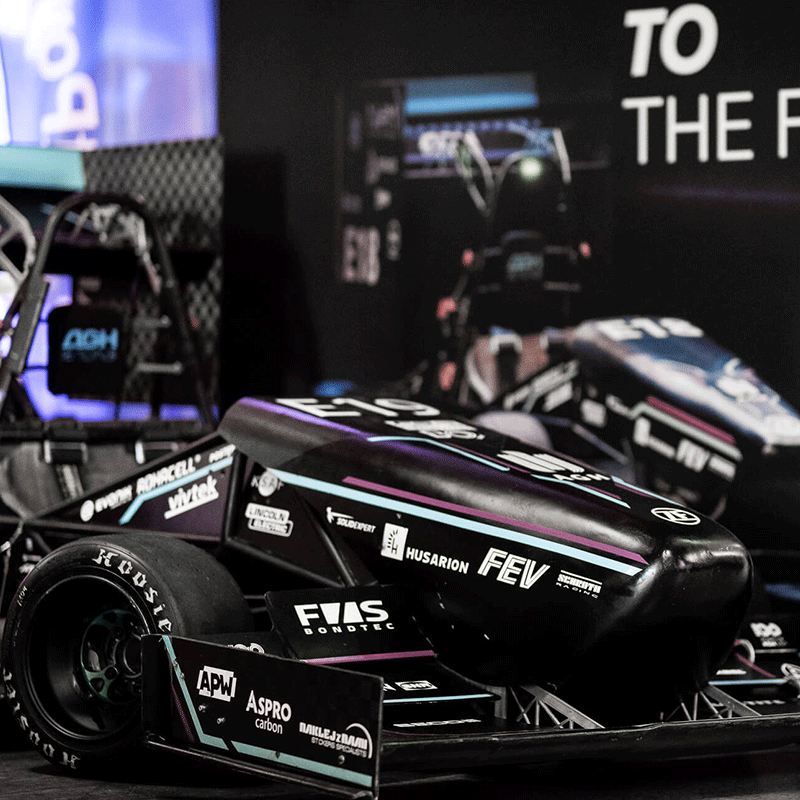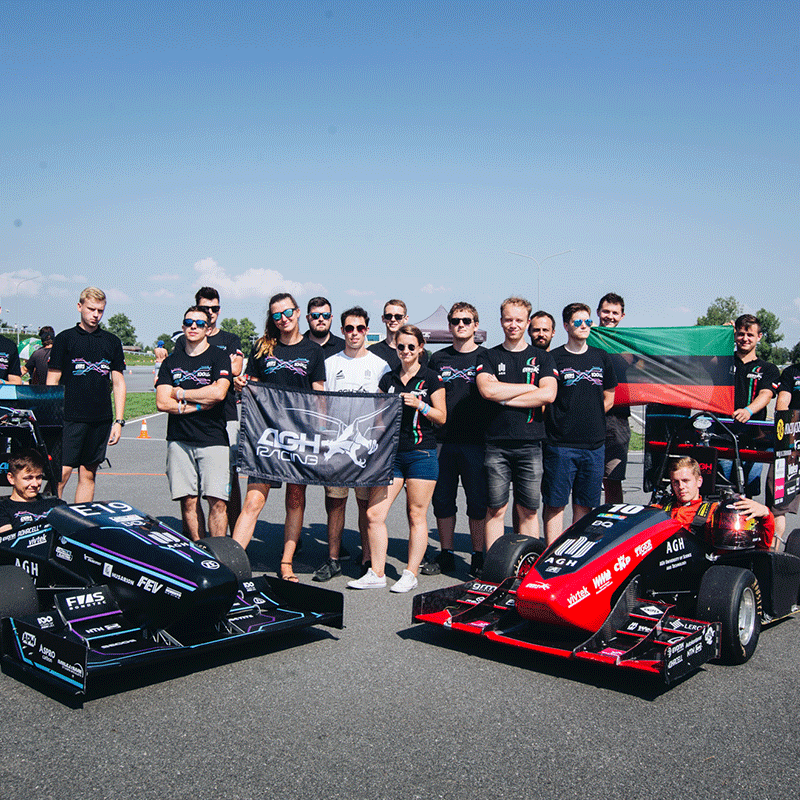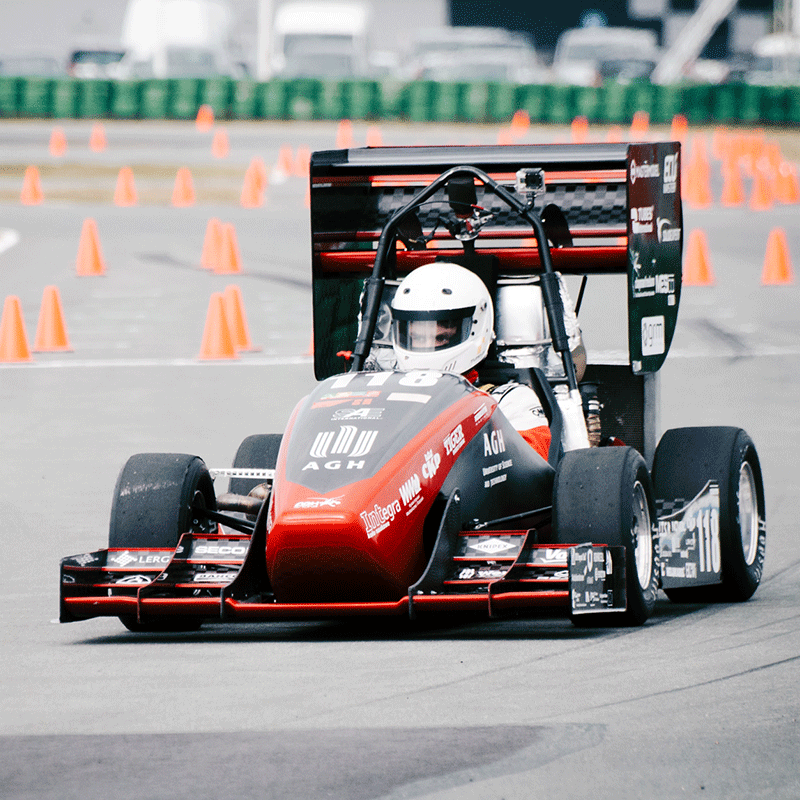 CORRESPONDENCE ADDRESS:
AGH RACING
Akademia Górniczo-Hutnicza
im. Stanisława Staszica w Krakowie
al. Mickiewicza 30, bud. D1, p.414
30-059 Kraków, Poland
[leaflet-map lat=50.06559665030896 lng=19.919103384017948 zoom=16 height="500px"] [leaflet-marker lat=50.06539008589549 lng=19.91857767105103] Reymonta 13A,
31-059 Kraków[/leaflet-marker]
KRZYSZTOF LESZKO (TEAM LEADER)
D.E. DANIEL PRUSAK (FACULTY ADVISOR)
Address
Reymonta 13A
30-059 Kraków